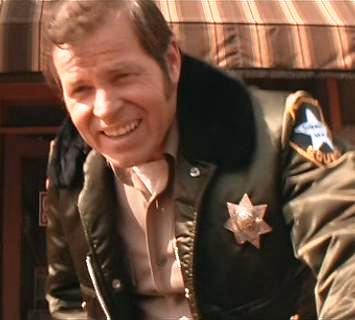 Sorry Sheriff Brackett, but I prefer to have the holy heck scared out of me more than  once. I thoroughly enjoy a good horror comic, and the more weird, creepy and Lovecraftian it is, the better.  The following are some current horror comics that I have been reading over the last few months that I highly recommend.
Ice Cream Man
Image Comics
Writer -W. Maxwell Prince
Artist – Martin Morazzo
Murder, drug addiction, musical fantasy, suicide, and ultimately who is the Ice Cream Man?  Each issue is like watching the Twilight Zone. There's a flavor for every type of misery. Each issue just keeps getting better and better.
Harrow County
Dark Horse Comics
Writer – Cullen Bunn
Artist – Tyler Crook & Owen Gieni
The horror is subtle and smart, the gore and blood serve a purpose, and the underlying subtext of racism in the south is finely done in the context of the story. Tyler Crook's art is amazing and his water colored look works perfectly with the story.  Unfortunately, and with great sadness for me,  this series ended in June.
Chilling Adventures of Sabrina
Archie Comics
Writer – Roberto Aquirre-Sacasa
Artist – Robert Hack
I have never read an Archie comic until I started reading this title and I only started reading this title because a friend of mine highly recommended it.  I'll probably never read a Archie comic but the horror line is pretty good and Sabrina is my favorite of the bunch.
Gideon Falls
Image Comics
Writer – Jeff Lemire
Artist – Andrea Sorrentino
Two stories being told simultaneously and are connected.  The perfect blend of weird and creepy keep me coming back to this title.  The narrative unfolds in uncertain threads of quiet, disrupted by occasional moments of horror, carried by the desperation of the two men at the center of the events.
Redneck
Image Comics
Writer – Donny Cates
Artist – Lisandro Estherren
A family of vampires that own a barbecue joint in a Texas town, what could go wrong?
Infidel
Image Comics
Writer – Pornsak Pichetshote
Artist – Aaron Campbell
A great twist on the classic haunted house story.  A little heavy on race politics but a great story nonetheless.